School-enterprise cooperation to create a better future
March in Yangchun is a beautiful moment when everything comes back to life. Suzhou Shuangmei Biotechnology Co., Ltd. (hereinafter referred to as: Shuangmei Biotechnology) is also ushering in a moment of growth. Cai Liya, Secretary of the Party Committee of the School of Veterinary Medicine of Yangzhou University, Professor Xu Jiansheng of the School of Veterinary Medicine, Director Li Qibo of the Office, Qian Chen, and Youth League Committee Yin Nan went to Shuangmei Biology for investigation and research, visited alumni, and attended the listing ceremony of the "Employment Practice Base of the School of Veterinary Medicine of Yangzhou University". Yan Zhenglong, chairman of Shuangbio, received the leaders of the School of Veterinary Medicine.
At the symposium with Shuang Biology, Secretary Cai emphasized that talents trained by colleges and universities need to master theoretical knowledge, and more importantly, practical skills. Teachers and students need to go to the front line of enterprises to practice. This is the talent that enterprises and society urgently need in the current social development. She said that both schools and enterprises have extensive cooperation in personnel training and technological innovation. By establishing a stable practice training base and high-quality employment base, a high-quality talent training base will be built. Jointly promote the high-quality training of talents and the high-quality development of enterprises.
Chairman Yan Zhenglong introduced the development history of Shuangbio, saying that the purpose of enterprises and universities to cultivate talents is to better serve the society, so as to reflect the value and responsibility of the enterprise. Chairman Yan Zhenglong hopes that the two parties will cooperate in depth and make greater contributions to the development of society. As an alumnus of the 95th grade of the School of Veterinary Medicine, Chairman Yan also expressed his nostalgia for Yangda. At the same time, we also hope that more outstanding graduates will join us.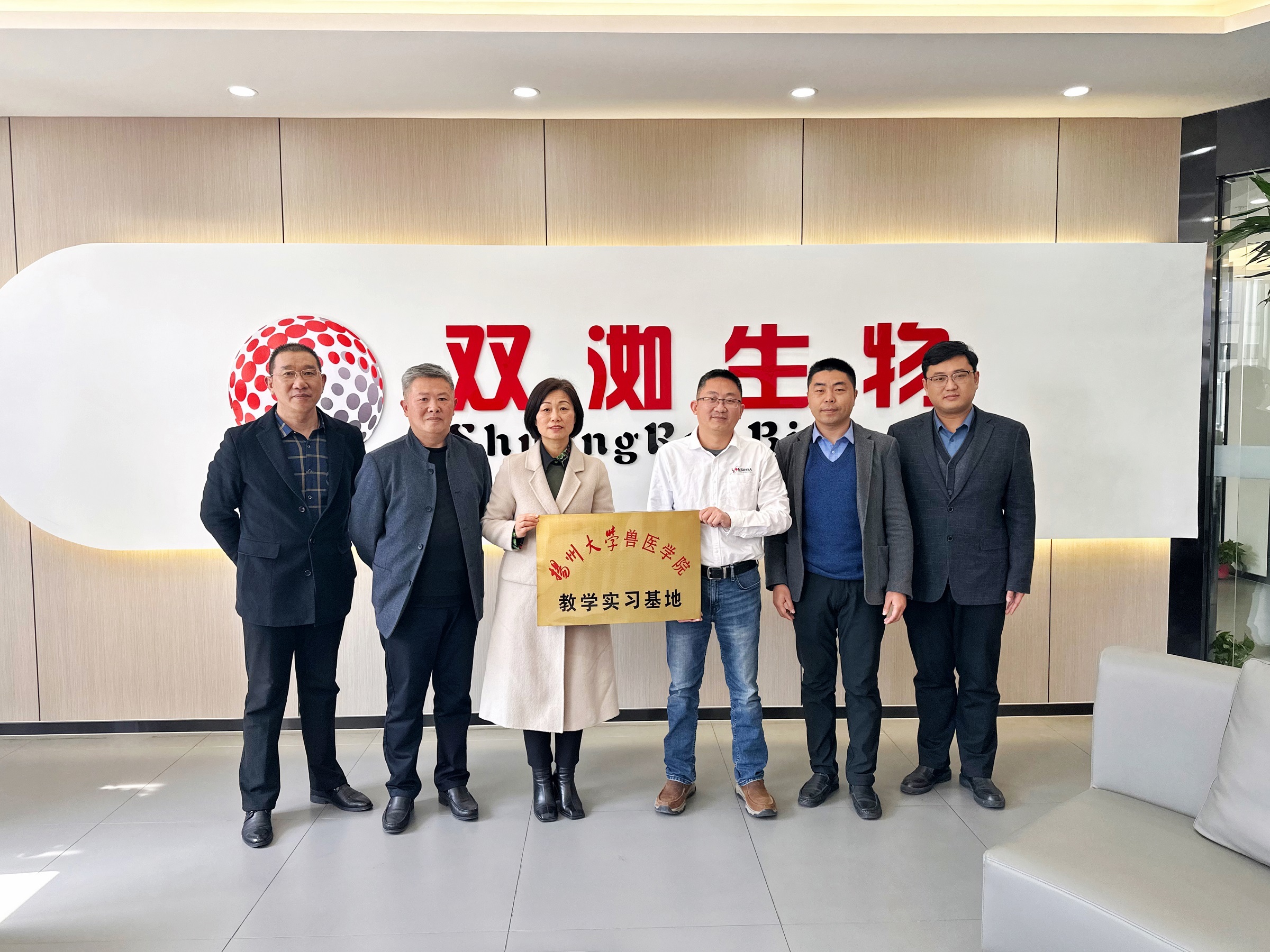 Veterinary College of Yangzhou University (Institute of Comparative Medicine)
As an important force in veterinary research, the School of Veterinary Medicine (Institute of Comparative Medicine) faces the emerging zoonotic diseases and public health problems. The teachers and students of the school adhere to the concept of "one world, one health" and build a solid The public health safety defense line has been deeply cultivated in the industry for 120 years. The history of running the school can be traced back to Tonghai Agricultural School founded in 1902 by Mr. Zhang Jian, a famous modern industrialist and educator.
The college currently has the right to confer doctorate degrees in the first-level disciplines of veterinary medicine, and has set up 7 doctorate degree authorization centers in second-level disciplines such as basic veterinary medicine. In the fifth round of subject evaluation by the Ministry of Education, Veterinary Medicine was rated A, professional degree assessment was rated A+, and Veterinary Medicine ranked third in the country in the "Ranking of the Best Disciplines in China" by Soft Science.